Follow Us On
---
Into the unknown I go... (with pictures!)
Welcome to the TBCS Community Forums forums.

You are currently viewing our boards as a guest which gives you limited access to view most discussions and access our other features. By joining our free community you will have access to post topics, communicate privately with other members (PM), respond to polls, upload content and access many other special features. Registration is fast, simple and absolutely free so please, join our community today!

If you have any problems with the registration process or your account login, please contact contact us.
View Poll Results

: What do you think?

Good Idea
12
52.17%
Mixed Feelings
11
47.83%
Bad Idea
0
0%
Voters: 23. You may not vote on this poll
| | |
| --- | --- |
| | |
09-12-2006, 10:19 PM
Re: Into the unknown I go... (with pictures!)
---
lol yes, it is very very frusterating. PLEASE HELP! :p The screens are 17" LCD's
09-12-2006, 11:09 PM
| | | |
| --- | --- | --- |
| Case Wizard | | |
Re: Into the unknown I go... (with pictures!)
---
Maybe a tube somewhere, like the ones you got on your case that connects the different compartments? So maybe have a cylinder shape connect the base to the screens. Just a small suggestion to help you guys think (if it even helps any).
09-13-2006, 01:05 AM
Re: Into the unknown I go... (with pictures!)
---
Well in the mean time... here is the inside of my case. Its alot different than how manufacturers do it. But that is because I am doing all of this from scratch other than a few parts and pieces such as I/O plate and PCI slots.
The 5.25's and 3.5's are pretty basic. But the dual hard drive bracket you might notice is alot different. It actually does serve a purpose though.
Purpose 1.
I only need two hard drive slots because I will be running dual 320GB hard drives. Which gives me 640GB all together. If you think an average person will ever need more than 640GB, you are completely insane. lol
Purpose 2.
As you can see, it is open on both sides of either hard drive. That is so the 120mm fan in the front of my case isnt just for looks. I think this is a much more effective way of cooling hard drives. Feel free to voice your opinions though, whether good or bad.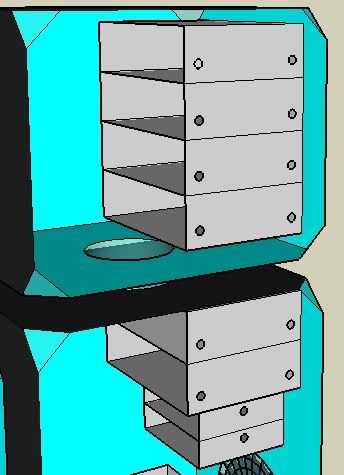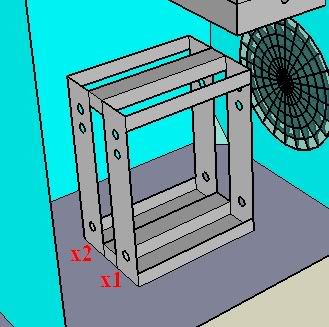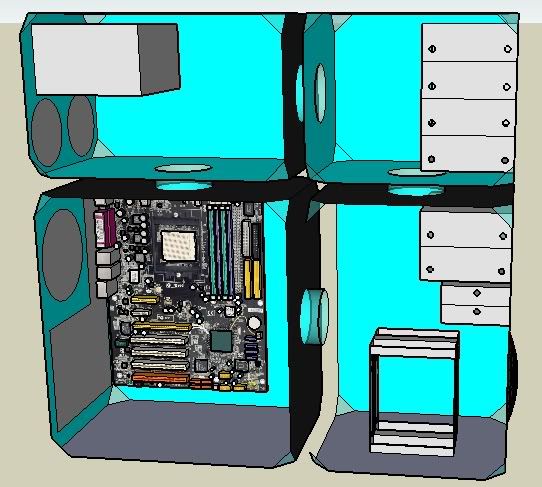 09-13-2006, 02:15 AM
| | | | |
| --- | --- | --- | --- |
| | Practice random acts of generosity | | |
Re: Into the unknown I go... (with pictures!)
---
Ooooh, maybe have the chambers have their own cooling systems? i saw you talking about the HD cooling, but think about it...


I'll elaborate later. MSPainted, of course.
__________________
oh look, a car:
"The Battlewagon" 1985 Volvo
oh look, another car:
"Diego" 1974 Volkswagen
oh look, a computer:
Project: Urgentfury
09-13-2006, 02:21 AM
| | | |
| --- | --- | --- |
| Life is like an analogy... | | |
Re: Into the unknown I go... (with pictures!)
---
i think the fans for that need to be changed up a bit. some are in the wrong places in my opinion.

i say you need one on the front grill of course. one on the tube going up from the front bottom section. one on the tube going back from the front bottom section, and one going out the back bottom section. the power supply should have its own fan, and you dont really need lots of ait moving through that area.

now, as for the screens... im still thinking and looking and testing. im trying to use the same shapes as the case.
__________________
Quote:
Originally Posted by Slug Toy
im pretty sure i was your car, but i was into mah music and didnt think too much of it
09-13-2006, 07:11 PM
Re: Into the unknown I go... (with pictures!)
---
Just a quick update...

Slug Toy and I have decided to use 5" OD tubes instead of the original 3" OD's. I have to say, I like it!

The new monitor setup is also underway and is going to be alot better than my previous design. Stay tuned in for more updates! Pictures coming soon
09-14-2006, 01:02 AM
Re: Into the unknown I go... (with pictures!)
---
Y'all ready for some new pictures? Well here yah go!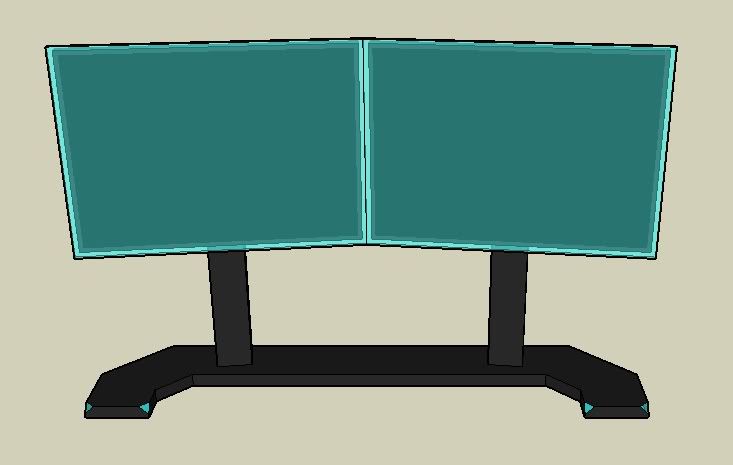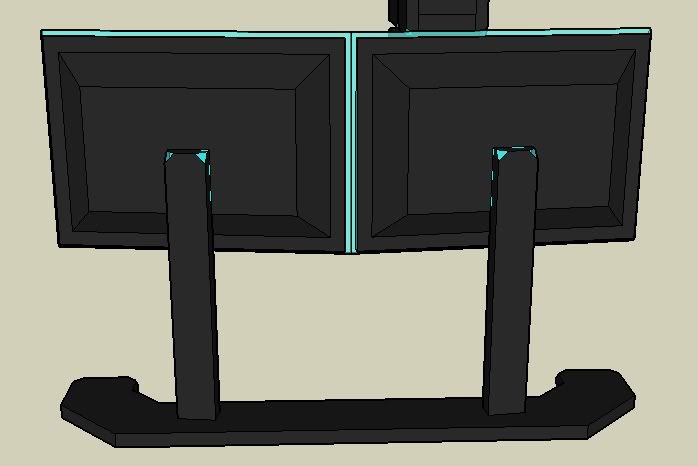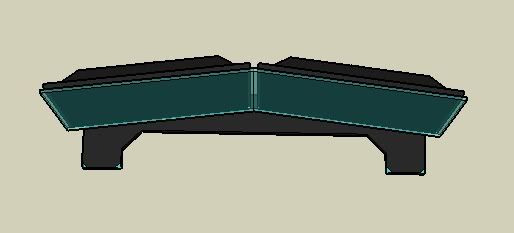 Audeamus is still undergoing the special treatment so you will have to wait a bit longer to see some more updated pictures of that... but hopefully that will keep you entertained for a while!
09-14-2006, 01:59 AM
Re: Into the unknown I go... (with pictures!)
---
Okay, well here are some intake vents that will be placed onto audeamus... Just a small update, but I think they are pretty cool looking. I got the idea from something that Slug Toy did up for me. I just altered them a bit... :p
Top Vent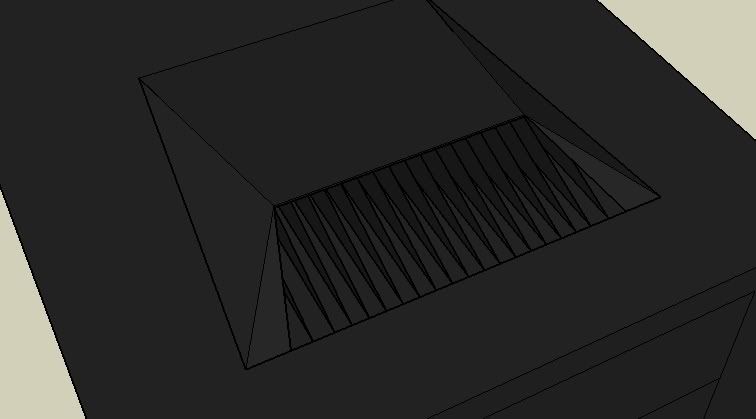 Front Vent
09-14-2006, 04:38 PM
Re: Into the unknown I go... (with pictures!)
---
So what do you guys think. Good, bad, eh? Suggestions, comments, advice?
09-14-2006, 04:45 PM
| | | | |
| --- | --- | --- | --- |
| | Water Cooled | | |
Re: Into the unknown I go... (with pictures!)
---
are you going to use the screens as one wide desktop and for ultra-widescreen gaming? or are you gonna use it as two seperate monitors??

I once tried to play raven shield (FPS) on a dual screen setup, I changed it back after 5 minutes... the edge in the middle of the screen is a killer... literally...

however, if you use the screens as two seperate monitors (one for gaming, one for something else) I see no problem...

the stand looks nice
__________________

Painting Hazard
||
Project Red dragon
||
Idea Green Goo
||
Idea LPMS
| | |
| --- | --- |
| Posting Rules | |
Powered by vBulletin® Version 3.6.8
Copyright ©2000 - 2013, Jelsoft Enterprises Ltd.
thebestcasescenario.com