Follow Us On
---
Mass Effect 3 - NZXT Switch 810 Build
Welcome to the TBCS Community Forums forums.

You are currently viewing our boards as a guest which gives you limited access to view most discussions and access our other features. By joining our free community you will have access to post topics, communicate privately with other members (PM), respond to polls, upload content and access many other special features. Registration is fast, simple and absolutely free so please, join our community today!

If you have any problems with the registration process or your account login, please contact contact us.
| | |
| --- | --- |
| | |
03-22-2012, 09:54 PM
| | | |
| --- | --- | --- |
| ATX Mental Case | | |
(Completed) Mass Effect 3 - NZXT Switch 810 Build
---
First off i would like to thank my Sponsors for there help on making this build possible:
The Theme of this Build will be based on the Mass Effect 3 PC Game: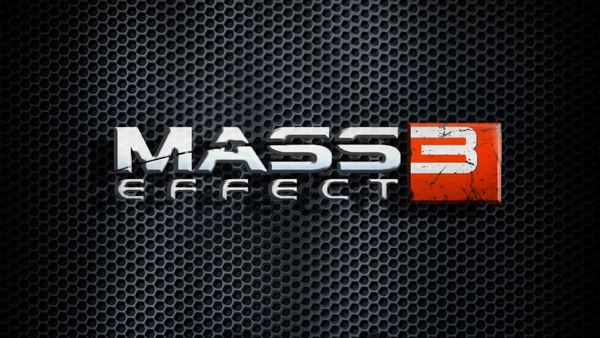 First off i would like to thank my Sponsors for there help on making this build possible: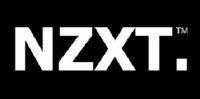 http://www.nzxt.com/new/
http://www.ekwaterblocks.com/shop/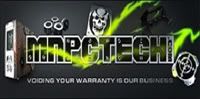 http://www.mnpctech.com/casemodstore.html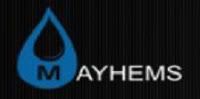 http://www.mayhems.co.uk/shop/en/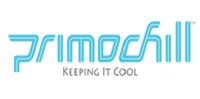 http://www.primochill.com/
An here's the NZXT Switch 810 that looks very promising for water coolers and air coolers alike.I think we will be hearing allot about this case in the days to come!
And here's the actual Victim of this Project! Thank you NZXT.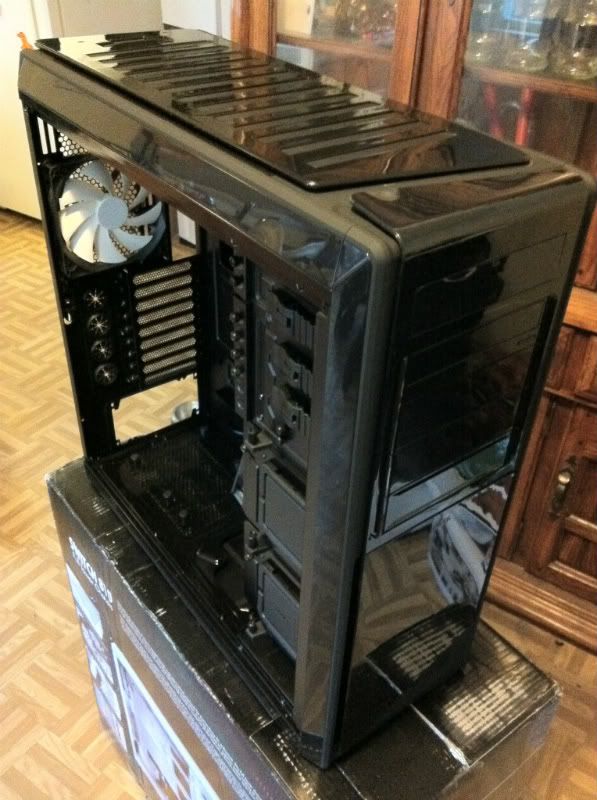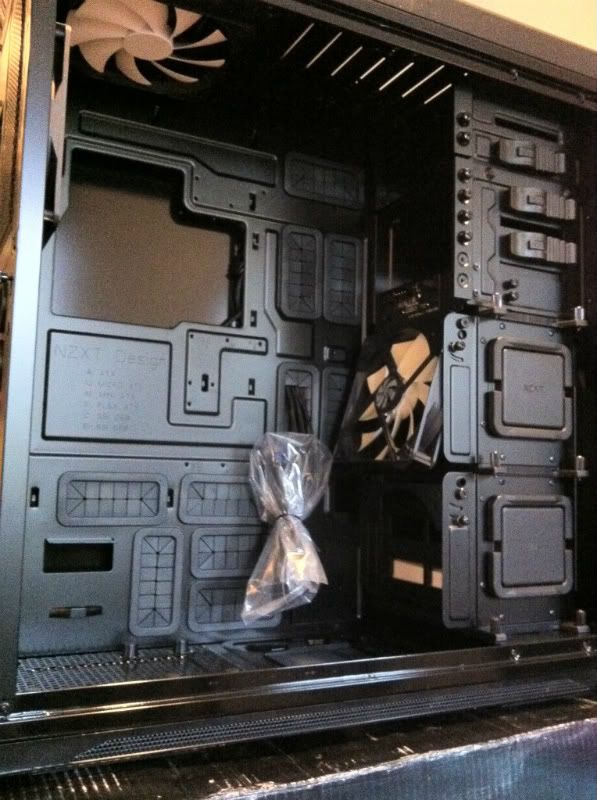 And me and my little helper (My son) get to work right away to see what we have to work with.Within an hour this is how the case sat.
Also while we are waiting on Parts me and my son got some gifts from Bill Owen and the guys at Mnpctech.com and as you can see my son wears it proudly! Me and my son both watch all Bill and the crew at Mnpctech's videos and he knows exactly who Bill is.The also sent some safety glasses which i needed and some other helpful Modding supply's for the project.Which we highly appreciated. Thanks Mnpctech.com .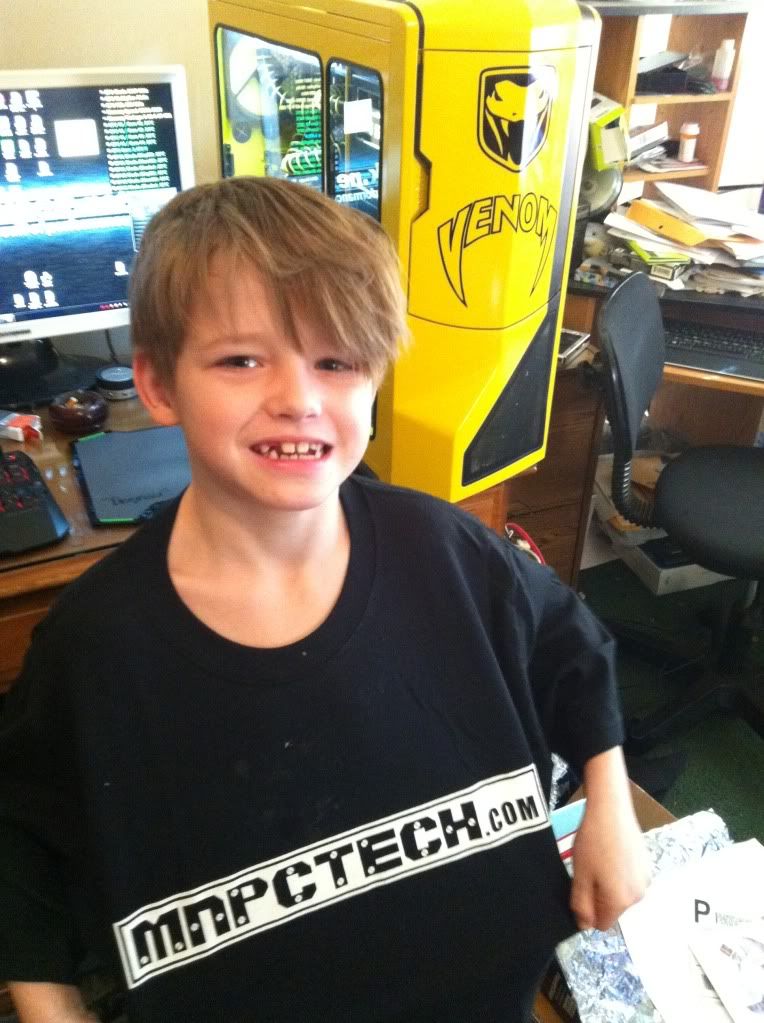 Here is what we have so far for the Project:
2 Powercolor (reference 6970's)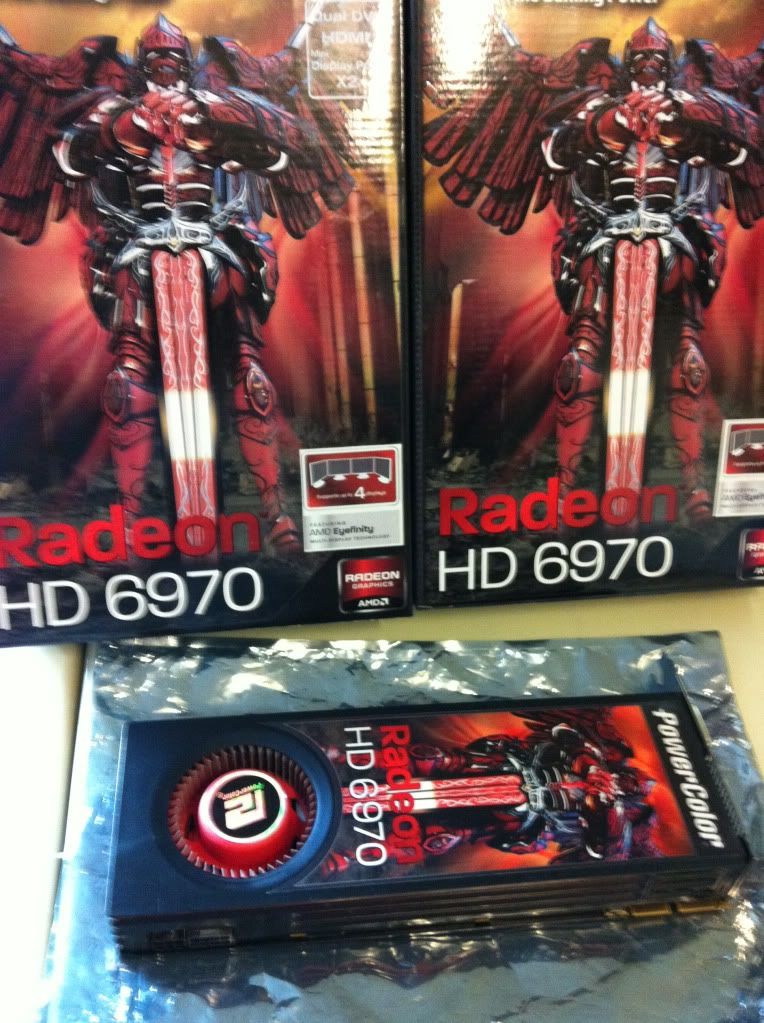 2 EK Nickel 6970 Water blocks and 2 black Ram Plates: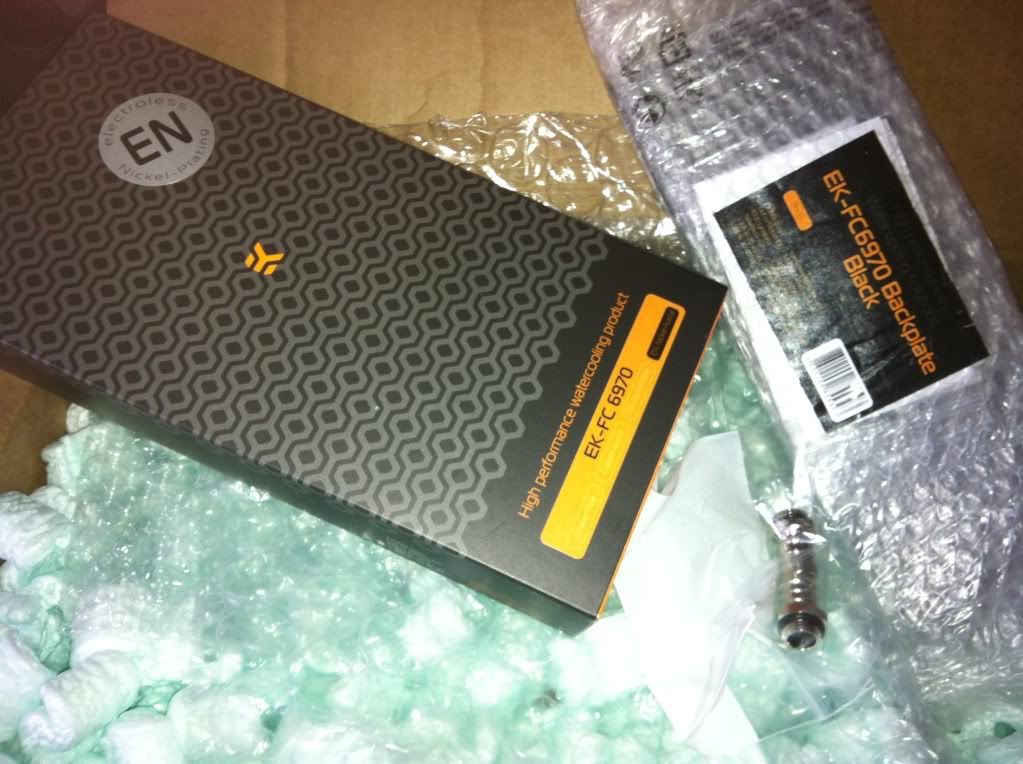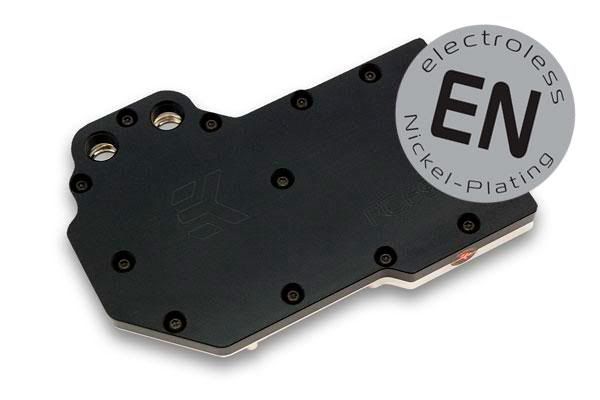 1 EK FC Dual Parallel 3 slot Bridge & 2 EK 6970 Links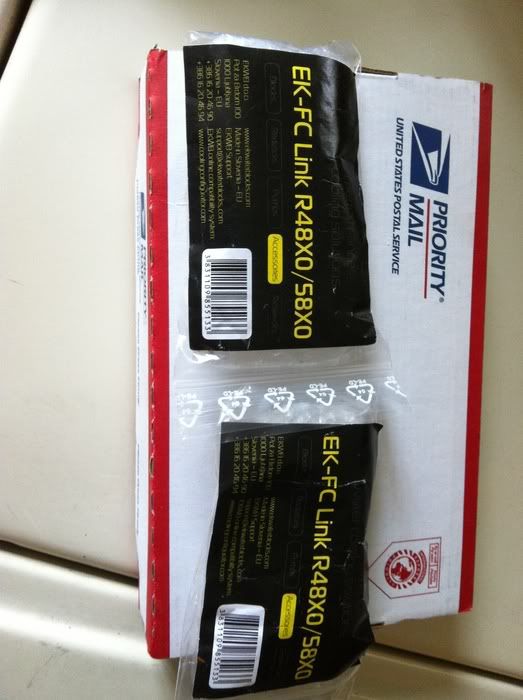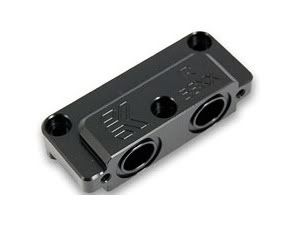 1 EK Nickel HF CPU Block 1155 Socket: (Fittings in Photo being replaced by EK ones)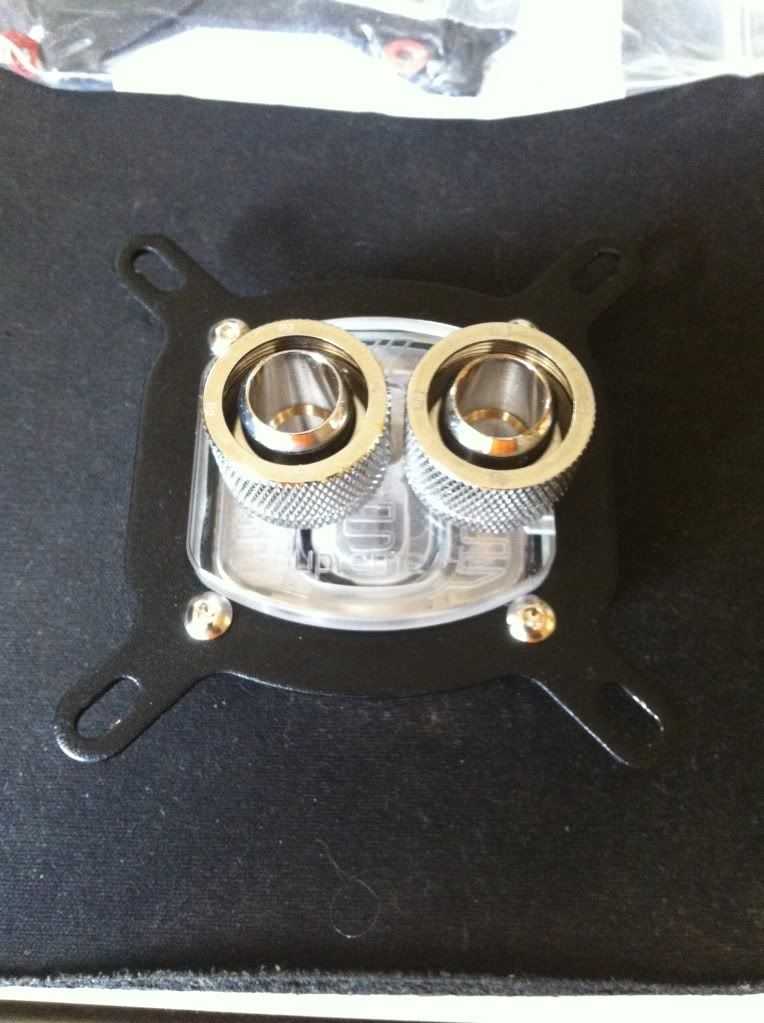 Might be a bit for more updates. Waiting on important parts.But once they get here many updates will come all at once so wish me luck and stay tuned
MybadOmen
03-22-2012, 09:55 PM
| | | |
| --- | --- | --- |
| ATX Mental Case | | |
Re: Mass Effect 3 - NZXT Switch 810 Build
---
Just another small update but Big Thanks to NZXT for the New Sentry Mix Fan controller.The controller is a beast and going to work perfect in this build. It also lights up your choice of 5 Colors White,Orange,Red,Green or Blue. The NZXT Sentry Mix also has 50 watts per channel x 6 channels.Now that's a massive amount of fans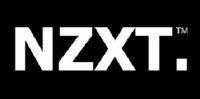 Here it is in all its Glory and so far i Love it !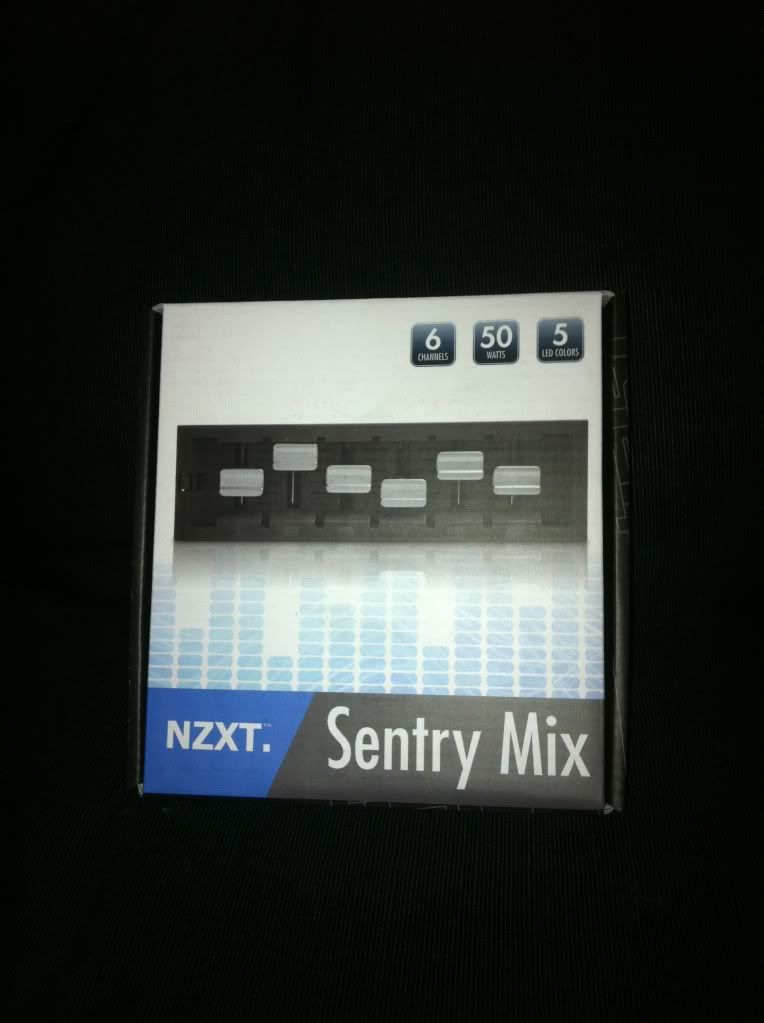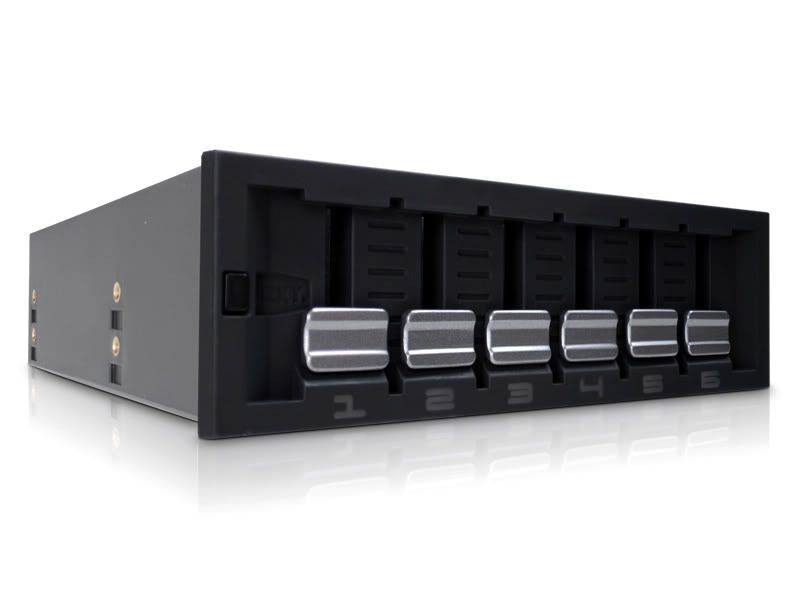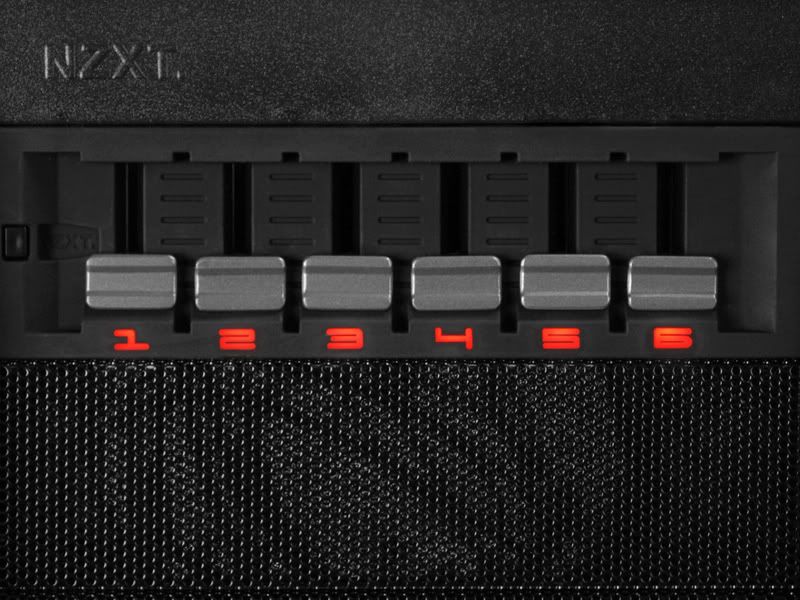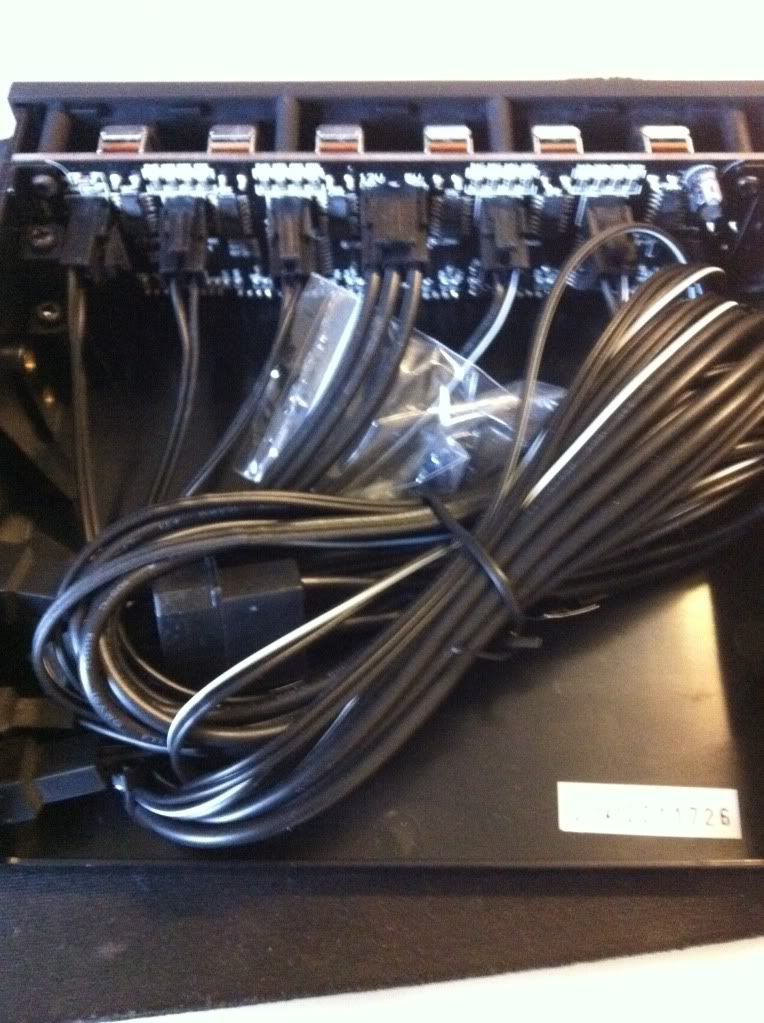 Thank you NZXT the Sentry Mix will go nicely in this new build.
Also very powerful Fan controller with many channels and a sleek look and multiple colored LED's . I highly recommend it !
More Updates soon EK package should be here soon.
03-22-2012, 09:56 PM
| | | |
| --- | --- | --- |
| ATX Mental Case | | |
Re: Mass Effect 3 - NZXT Switch 810 Build
---
"Update"
Started working on the new Back Plate that needed to be stronger and may be needed to lower the Motherboard.And will give a much cleaner look when the build is finished.
First of a shot of my sad little shop.Lol that's why i use my kitchen to Mod most of the time unless i am welding or painting or something of that nature.
And here is the new Motherboard tray or back plate or whatever you like to call it in the works.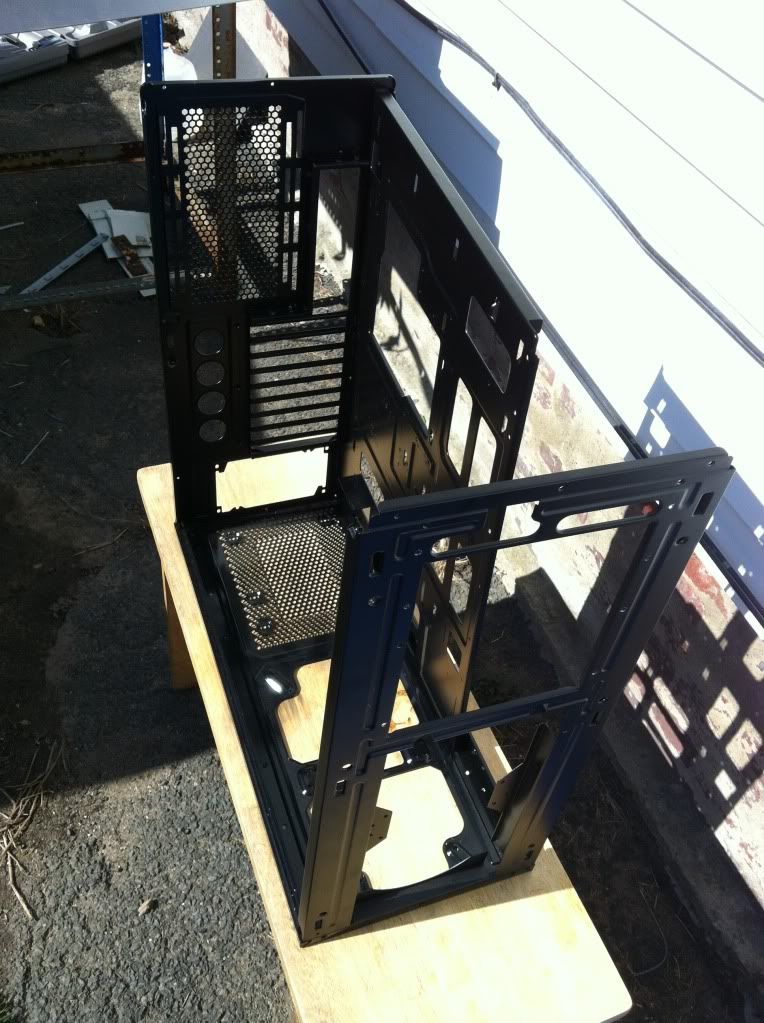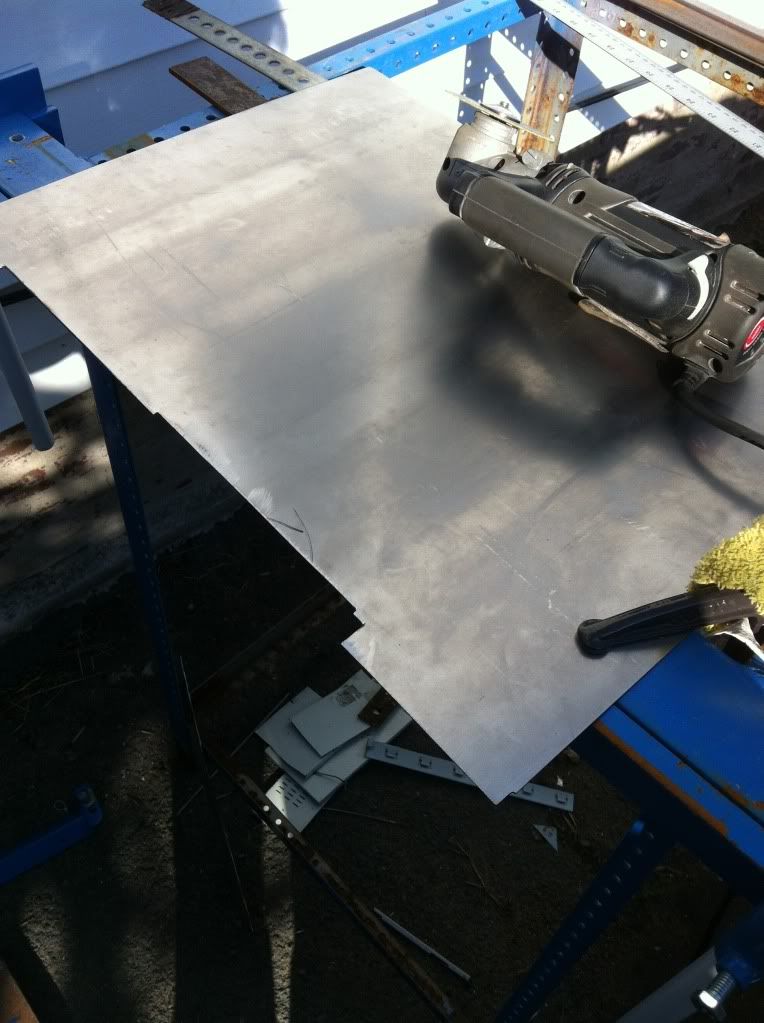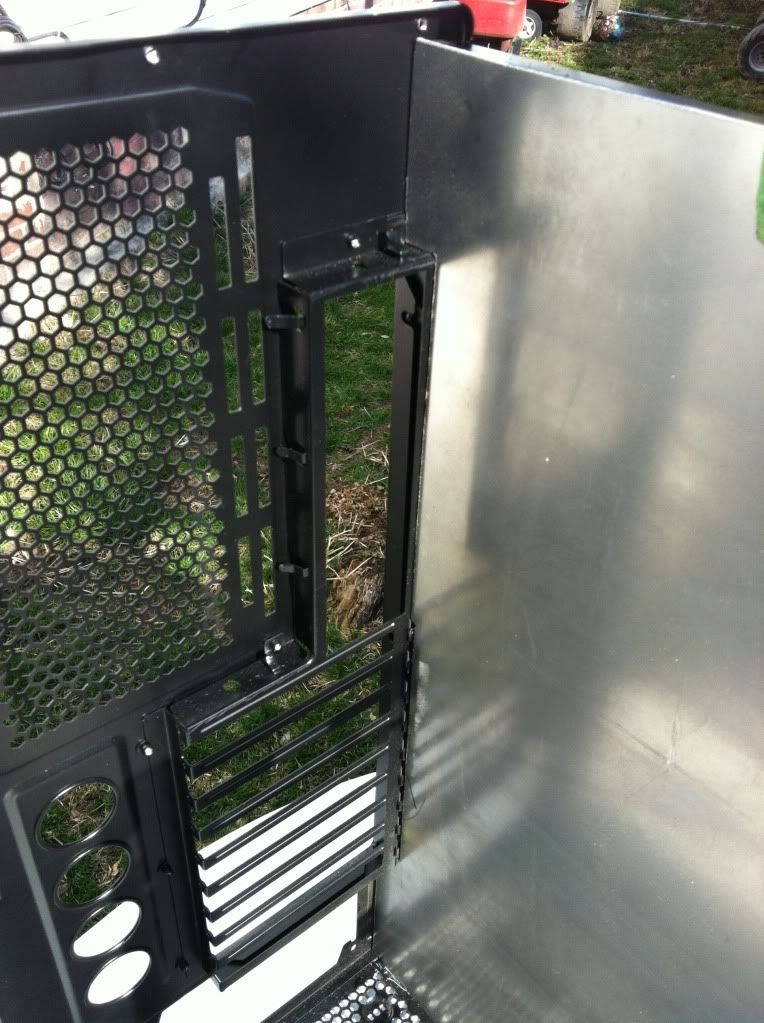 03-22-2012, 10:34 PM
| | | |
| --- | --- | --- |
| ATX Mental Case | | |
Re: Mass Effect 3 - NZXT Switch 810 Build
---
"UPDATE"
Very important parts arrived today so i can finally get moving on this build now.The deadline is end of May but that's not really much time seeing i have to fabricate allot inside the case to make things fit. Even including Lowering the Motherboard.
As you all know EKWB is a big sponsor in this build and has really liked the work i done in the past.So they sent me a Huge package today and also some little Goodies like Full sleeve shirt some really nice EK badges and a cool EK cup holder.
But besides that lets get down to Business and show you what they sent for the build.Like i said before this will have a very big dual loop system setup sorta like Venom with the dual Res setup.But also a dual Loop on top of that.
Thank you So Much EK for believing in me and your Support during this whole Build.I love EK parts used them in many of my builds and would highly recommend them to anyone.
http://www.ekwaterblocks.com/
Here are the EK parts that will be in the build so far.and as you can see there is going to be allot of Fabricating to get it all in there.
Will show the boxes opened as i am building.
Again Thank you EK. They even shipped these parts from another Country.So tell me that's not a great company.
More updates soon. Keep watching it should get really good.
MybadOmen
03-24-2012, 01:40 AM
| | | |
| --- | --- | --- |
| ATX Mental Case | | |
Re: Mass Effect 3 - NZXT Switch 810 Build
---
"UPDATE"
Ok got allot of stuff done but basically just for measurement purposes so everything will still be coming back apart many times.
First thing was to tap all the holes in the Radiators which are the EK XTC 420 & EK XTC 280. They are very nice Rads and i like to thank EK for Sponsoring them.
My son helping me Mod of course.He is blowing the shavings away with an air gun while i am tapping the holes.
Ok now i started moving on getting the rear plate ready for mounting the motherboard. Basically i lined up the motherboard where it needed to go,Used my drill press and drilled the new wholes and then tapped them.I then added the standoffs for the motherboard and had to grind down the threads that stuck through the rear of the plat to get a flush mount.Still tons to do to this plate so i will be taking the build apart many times before the rear Plate is permanently mounted.
Now just drilling all the holes that will be for the motherboard standoffs.
Great little 5 speed belt driven drill press i got on sale for $59.99 at Harbor Freight . I jumped on the deal really fast, It was one of those 1 day sales for inside track members only. I also am making it into a little basic milling machine.
Next i Tapped all the holes i just drilled out with the drill press to the same thread as the motherboard standoffs.
Now just making sure everything lines up the way it supposed to and again my little helper Owen is there doing his best.This is a critical part ,you cant just mount the motherboard back plate until you have the GPU's in place or you will end up breaking your video cards if the rear plate isn't aligned perfect.Will be getting a better camera when i start getting to the more important updates because the one i have now is terrible as you can see.Also the CPU block and fittings in the pictures will not be being used.
Another UPDATE in about a 1/2 Hour or so.
Hope you are enjoying it so far.
03-24-2012, 01:42 AM
| | | |
| --- | --- | --- |
| ATX Mental Case | | |
Re: Mass Effect 3 - NZXT Switch 810 Build
---
"UPDATE"
GPU Time:
2 Powercolor Reference HD6970's with 2 EK-FC6970 Acetal + EN (Nickel) Full cover GPU block's & 2 EK-FC6970 Backplate's - Black
Now i am adding the 2 EK-FC R48X0/58X0 Links to the Water blocks :
Next i will be adding the EK-FC Bridge DUAL Parallel 3-Slot Bridge to the 6970's.And the Crossfire Bridge i am working on.Fittings are just there for show.Not sure what angles i will be using yet till i get it more together.There will be Lots of changes once i get the fabrication out of the way and get to actually working on the Theme.
Now for actually making sure they fit into the motherboard and case nice and smooth.
Just making sure i can get the XTC 420 in now with Push/Pull setup Bottom rad is just sitting there not sure where i am putting it yet.Also i am going to try and change these shots tomorrow if its nice out with better lighting.Anyway you can get the idea of how it is coming together you just cant see how colorful and shiny it is yet. I will fix that soon don't worry.
Ok that's it for today really sorry about the crappy camera. But this is just all design stuff and fabricating anyway.Nothing really pretty to look at yet
Almost forgot. Those Fans are not the fans that will be in this build either. Just there for Measurements .
Stay Tuned Tons more to come and its going to get Allot better!
MybadOmen
03-24-2012, 02:47 AM
| | | | |
| --- | --- | --- | --- |
| | Its not cool till its watercooled. | | |
Re: Mass Effect 3 - NZXT Switch 810 Build
---
Wow great start!
03-27-2012, 03:36 AM
| | | |
| --- | --- | --- |
| ATX Mental Case | | |
Re: Mass Effect 3 - NZXT Switch 810 Build
---
"UPDATE" and as Promised i have some better looking pictures so you can actually see the colors.I think its the energy saver bulbs in my house that mess with my camera.
Quick install of the new CPU block which is an EK Nickel HF Supreme that i bought used but in perfect condition from a friend. (These couple Pictures aren't great but most of the rest are)
And the Thermal Paste. I will be using MX4 in this build:
Ok now finally some better looking Pictures:
Ok everything looking good? Oh well time to tear it apart again
Allot of work on this darn back plate.But it is very important at the end of the build.
Never work with Metal without wearing safety glasses. I have spent a few times in the past having metal dug out of my eye at the hospital from being to lazy to put them on.
A set Like these that were a gift from Bill Owen and Mnpctech.com are incredible.
You can get your own pair here and they are very inexpensive for high quality safety glasses: http://www.mnpctech.com/Safetyglasses.html
Ok Back to Work now that we talked about safety.That if you watch i never practice what i preach half the time
Removed everything all over again after marking out where i want to run my wires.I also made the rear plate so it was removable for now by tapping all the mounting wholes and screwing it on.In the end it will most likely be riveted but for now the tray will have to come out many more times so its screwed on.
Lots of Dremeling Filing and Sand and still lots to go. Also allot of work had to be dont to the old motherboard tray also to pull this off.
Bunch more Filing and Sanding to go and then i believe i will be using a U channel Molding around the edges but not totally sure yet because i want the final look very clean.We will see how it fits soon.
Also more great news the Louvers i designed for the top are done being Laser Cut and are being shipped to me now thbaks to my Sponsor Primochill/Tyler Industries for supplying the materials and also doing any Laser cutting i need done. I still need to work on a hinge system for it, or i may just have them permanently Open. Thats another thing that i haven't decided on yet.I had them cut it bigger then what i needed si i can cut it to size when i have it here to what looks best.The Louvers are the correct size that i needed.
Here is the design which is very basic but should look really good on this build.
My drawing done with Google Sketchup and then paint.
Then the Proper way its done when Tyler Industries redid it for me.To show me the Correct way.Really cool guys at Primochill/Tyler Industries not only do they sponsor me but the guys are great there and have helped me in so many ways.
Again Thanks to Mnpctech.com and Primochill for your help with this build and all the other great things you have done for me.Including advice ,Swag Etc.
More Updates soon. I have to stay steady on this thing if i plan on meeting the deadline of end of May.
Keep Watching the cool stuff will come soon enough .
04-02-2012, 09:19 PM
| | | |
| --- | --- | --- |
| ATX Mental Case | | |
Re: Mass Effect 3 - NZXT Switch 810 Build
---
This is off topic but can you believe my wife tolerates me? This is the kitchen. Lol and i have projects going on in almost every room in my house. She knows i love it and its who i am.If i Wasn't doing some kid of project i would probably go crazy.Modding is my big thing but i also do a million other things with electronics or just do crazy experiments that i get in my head.
Anyway off topic but thought you guys would like to see.I don't have no big fancy shop or incredible equipment.I am just an average person in my house screwing around with stuff that makes me happy.
Question is what would your wife do if she walked in and her kitchen looked like this?
Usually i have the stove and washing machine covered in parts also
But when i am done i do clean it but it's like that allot lately Plus i work on customers PC's in the Living room. Not a business just little jobs here and there.
Sorry for going off topic but had a long day and going to bad so i thought i would leave today off with a bit of Humor.
Take Care MybadOmen . More Updates shortly.
04-02-2012, 09:20 PM
| | | |
| --- | --- | --- |
| ATX Mental Case | | |
Re: Mass Effect 3 - NZXT Switch 810 Build
---
Special Thanks goes out to Pete from "Modern Heat" a local metal fabricating company, for donating all the metal's i need for the project and plenty of extra
I went down to purchase some metal and we ended up talking about what i am doing with the metal and he was excited about the PC's us Modders build and thought it was a great thing we all do.
So he ended up giving me at no cost:
A few different Gauges of Sheet metal
A really nice sheet of thin Aluminum that will be great for modding.
A nice chunk if 1/2" thick Aluminum Stock that i have plans for that you will see later in the build.
Also a Nice size sheet of real metal Mesh with roughly 1/8" holes.
This Metal would have cost me a fortune and now i have enough for many projects so Huge thanks goes out to Pete and the rest of the Guys at Modern Heat in my home town of Gloucester,Mass.
Modern heat has nothing to do with Heating it was the name from years ago.It is now a Metal Fabricating Company.
Here is some of what he gave me today and i have some more already in my shed:
Believe it or not it is extremely hard to get metal in my area because there are tons of metal scrappers in my area.And Home Depot Etc never has any real metals.Just little stuff that they want a fortune for.
Take Care More updates shortly.Hopefully Today!
| | |
| --- | --- |
| | |
| | |
| --- | --- |
| Posting Rules | |
Powered by vBulletin® Version 3.6.8
Copyright ©2000 - 2013, Jelsoft Enterprises Ltd.
thebestcasescenario.com